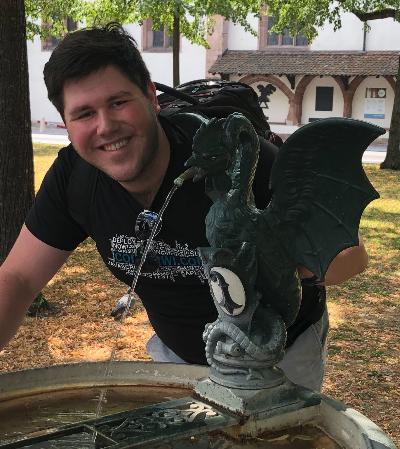 Tin's Hobbies
I am a pretty fun person, I promise! However, I didn't have time to fill this section in yet. It'll eventually get updated to contain some of my rantings on:
Boardgames
Videogames
Teas and ceremony
Fantasy books
Literature
Travel & Exploration
Until then, here's a picture of me on holiday (with a Basilisk of Basel!).